Partners
PIONEER PERFORMANCE
Pioneer Performance offers comprehensive management services of self storage facilities. Our range of trusted partners ensures we can offer a complete and thorough range of services when it comes to all aspects of managing your self storage facility.
Storman Software is the largest provider of self storage management software in Australia & New Zealand – offering local technical support. When you're ready to take your self storage facility to the next level, choose Storman Software. With 30+ years of industry experience, Storman will help you make self storage easy!
Big Budda Boom have been working with self storage facilities for over 10 years – developing websites, running marketing campaigns, setting up Facebook pages (and ads!) for self storage facilities of all sizes, in both Australia and New Zealand.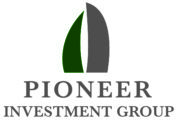 Pioneer Investment Group has over 50 years of combined experience in property transactions. Our team has a strong background in funds management and accounting with expertise in areas of property transactions and structuring advice.
Sentinel have been involved in the self storage industry since 1997 and provide self storage security solutions such as door and access control, alarms, gate control systems and more/